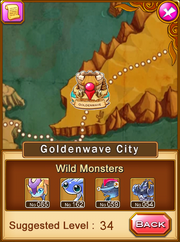 After getting the flower needed to make the potion for Rania from Calidae Desert, you need to find Master Nakau to make the potion. While making it, you must train Min, Master Nakau's pet, but Polar Bear will come and kidnap Min. Here you can find the second dragon type monster, Aquatini.
Ad blocker interference detected!
Wikia is a free-to-use site that makes money from advertising. We have a modified experience for viewers using ad blockers

Wikia is not accessible if you've made further modifications. Remove the custom ad blocker rule(s) and the page will load as expected.